Red Wooden T-light Holder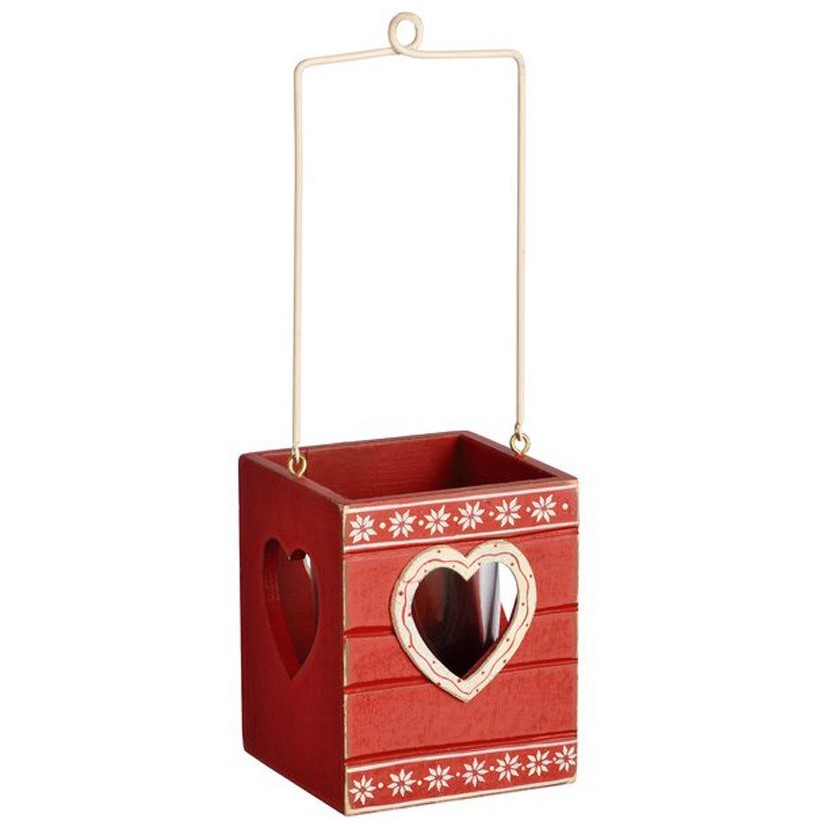 Red Wooden T-light Holder
This petite t-light holder casts a pretty glow.
In festive red, it looks especially pretty on the mantelpiece at Christmas.
WARNING: Handle and glass will become hot avoid moving or touching when lit. Protect surfaces from heat.

CAUTION: Never leave a burning candle unattended.

T-light candle not included.

Removable glass t-light holder.

Material: Wood + white metal handle.

Dimensions: 7cm (W) x 8.5cm (H) // 21cm (H) (inc. handle).

Parcel Weight: 0.2kg.