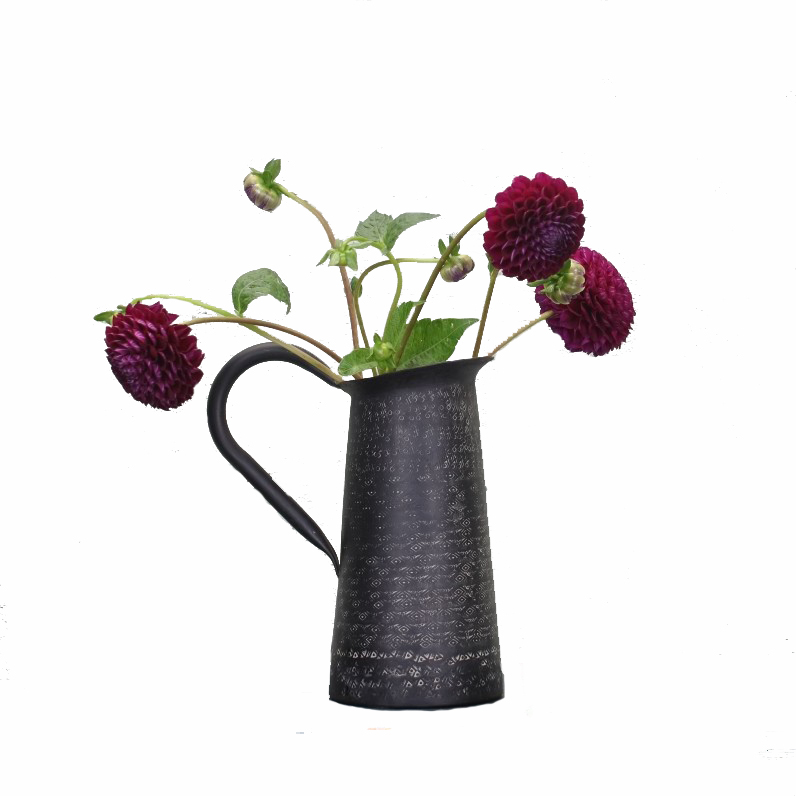 Dando Antique Brass Jug
This tall jug shaped vase has an elegant handle and sculptured pouring spout. The marriage of antique brass and black looks stylish and interesting.
Each jug features a striking pattern on the exterior which has been beautifully hand etched using age old techniques.
Carefully hand crafted, each piece may have slight variations in the finish.
Please note: These items are not food safe.

Dimensions: 22cm (H) x 11cm (D)

Parcel Weight: 0.69kg