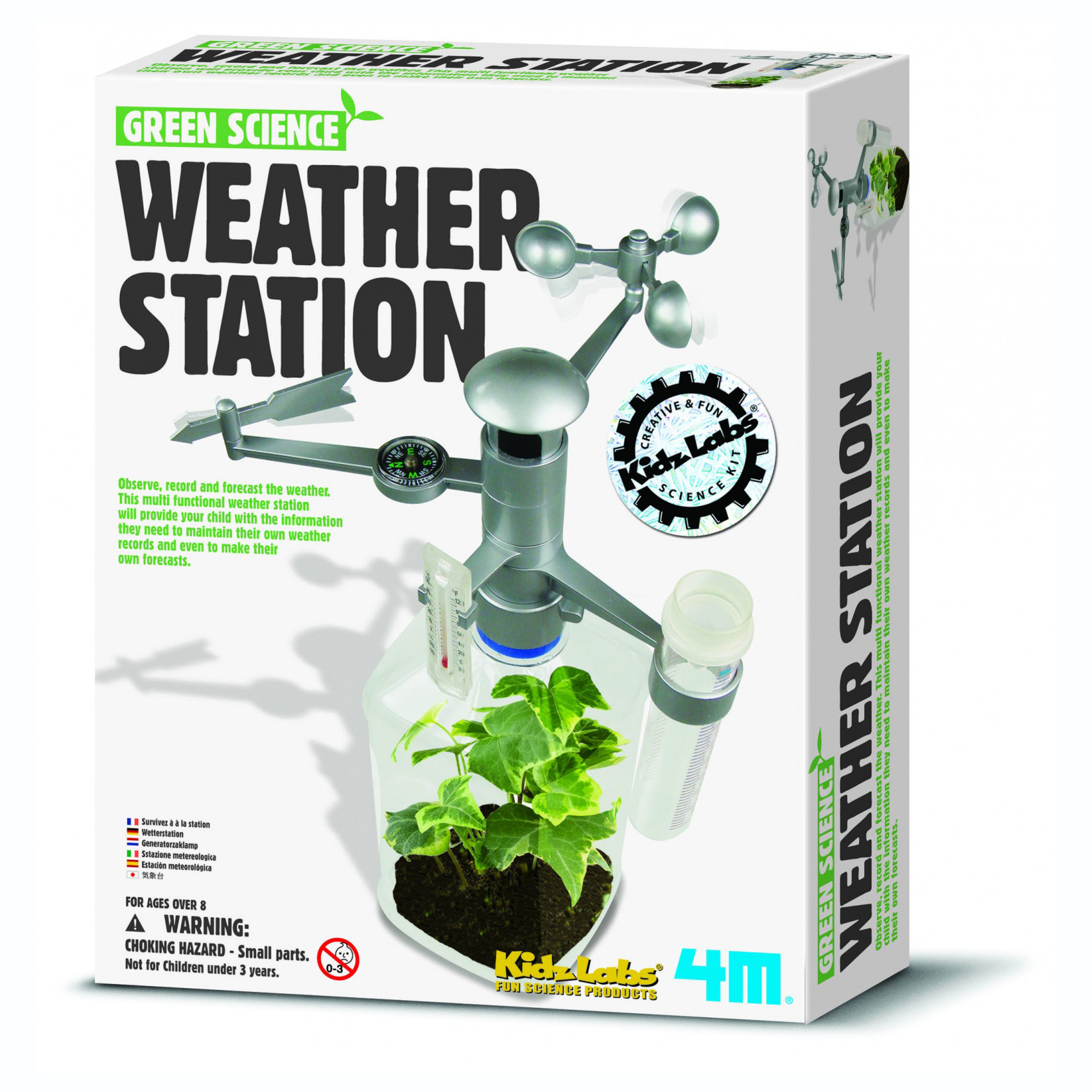 Weather Station Kit
Children can observe and record the weather with their own multi-functional weather station.
This brilliant science and discovery kit contains a wind vane, a thermometer, an anemometer and a rain gauge.
Children can also experiment with the greenhouse effect and create a terrarium in a bottle (please note: bottle not supplied).
sold out